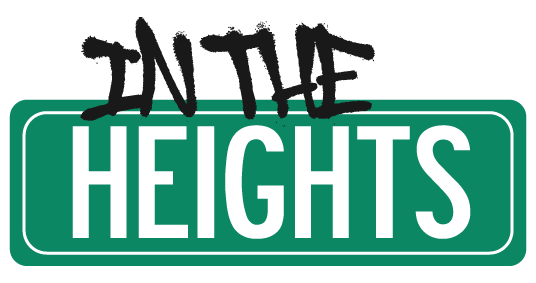 Sábados 2 y 9 de Junio - 2022
Podés ver el programa del musical ingresando a esta página con tu celular. Escaneá el código QR que se encuentra por el SUM.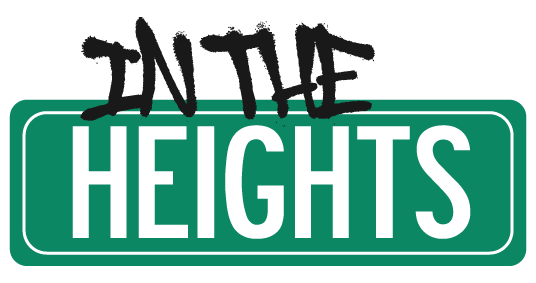 Welcome to Washington Heights at the break of day!
Our story explores three days in the lives of the Hispanic community of Manhattan's Washington Heights. Love, family, community, gentrification* and immigration set in a New York City barrio.
In The Heights, portrays three days in the life of a group of neighbors from Washington Heights, a Latino neighborhood north of Manhattan, New York. A place where Caribbean rhythms such as salsa, hip-hop and rap, vibrate and spice life. Dreams of living a better life, worries about making ends meet and an unbearable heat in the middle of a power cut set the framework of these stories. We share the experience of immigrants or their children, who must search for growth opportunities in order to go back home triumphantly or try to improve their situations and leave the slums.
Still, these stories with different directions, have something in common: LOVE and the true meaning of the word HOME.
Graffiti Prim
Carola Lespiaucq
Piragüero
Ignacio Franco
Piragüitas
Emma Van Tooren, Catalina Viola
Usnavi
Gonzalo Blanco
Abuela Claudia
Daphne Gellert
Kevin Rosario
Nicolas Genesio
Camila Rosario
Julia Novillo
Daniela
Pilar Ramirez
Carla
Bianca Peña
Cuca
Josefina Lovari
Sonny
Juan Ignacio Garbarini
Benny
Bautista Viola
Vanessa
Maria Trinidad Torres Guetat
Nina Rosario
Gina De Antoni
Andrea
Lola Rodriguez Carniglia
T.P.
Tomas Ghiglieri
José
Fabrizio Colacino
Yolanda
Candelaria Tulian
Marisol
Valentina Zucconi
Los Dandys
Pedro Carreras, Franco Di Donato, Francisco Dell'Orbo, Matías Laino Dumrauf, Mateo Feltrin, Mateo Vieira Rey.
DANCE CAPTAIN

Candelaria Tulian
Olivia Arias, Pilar Bechara Arcuri, Avril Bedoya, Rocio Bergaglio, Sol Carballo, Valentina Carballo, Sofia Cariglino Viola, Margarita Carreras, Ines Castillo, Josefina Codegoni, Fabrizio Colacino, Renata Críncoli, Lara Cruz, Sol Fernandez Ogando, Maria Paz Fontana, Brisa Fuentes Michia, Agostina Goicochea, Julieta Gonzalez, Sofia Inchausti, Miranda Martinez, Aldana Masco, Ramiro Moriñigo, Emilia Novillo, Maria Lucia Nuri Garay, Valentina Occhionero, Lucila Paez, Emma Pelics, Victoria Pintos Garcia, Mía Puglisi, Isabella Puppo, Jazmin Restagno, Emma Rodriguez Lange, Nahia Rodriguez Sandobal, Kendra Rojas Delfín, Zaira Rojas Delfín, Agustin Rosas Sauter, Angela Rosas Sauter, Ambar Simondi, Lourdes Sotelo Astengo, Manuel Trigas, Delfina Vanrafelghem, Camila Zalamea Gonzalez, Alma Zaninovich.
PRODUCED BY

St. Mary's International College
GENERAL DIRECTION, PRODUCTION & CHOREOGRAPHY
Florencia Acerboni

ACTORS DIRECTION, PRODUCTION ASSISTANT & ORCHESTRA CONDUCTOR

Ramiro Herrera Sanguino

VOCAL COACH

Ulises Quaglia

ACTORS DIRECTION

Gonzalo Chamula

ORCHESTRA PRODUCER

Bruno Espínola
THE ORCHESTRA

Reeds 1: Agustín Tamburo

Reeds 2: Diego Maurizi

Trumpet 1: Leonardo Longhi

Trumpet 2: Alan Rodríguez

Trombone: Edgar García

Keyboard 1: Matías Chapiro

Keyboard 2: Ulises Quaglia
Guitars: Pablo Garzón
Bass: Nicolás Vilchez, Daniel Gilardi

Electric Drums: Esteban Tonetti
Percussion: Agustín Ruibal, Daniel Gilardi, Pablo Stahl
SCENERY & PROPS

Lidia Al & Art Deparment Team (Ada Suárez, Marisa Oshiro, Gabriela Díaz Morano)

SOUND COORDINATOR
Lourdes Picallo

SOUND MANAGER

Juan Elortegui
SOUND ASSISTANTS

Uma Costa, Emma Fontao Fernández, Lourdes Picallo, Paula Rode, Inés Rode, Gisele Adrove.

LIGHTS DESIGN AND OPERATION

Matías Pagliocca

LIGHTS ASSISTANT

Ignacio Ledo, Juana Varela.

PROPS

Santiago Torres Guetat, Santiago Casal, Ana Giacchino, Julián Dubini, Lisandro Garbarini, Augusto Ghiglieri, Federico González, Tadeo Piluso, Emma Strasser.

ORCHESTRA ASSISTANTS

Felipe Sardi, Juan Pablo Baudino

MEDIA

Agustín Soriano del Río
SUBTITLES

Bianca Carnicero Garay, Valentina Rossi, Agustín Soriano del Río.

STUDENT ASSISTANT AND BACKSTAGE
Silvia Ana Santos

PRODUCTION ASSISTANT, TRANSLATIONS & SUBTITLES

María Fernanda Raffo

GRAPHIC DESIGN & DIGITAL PLAYBILL DEVELOPMENT

Matías S. Bisurgi

ACT 1

#1
IN THE HEIGHTS
#2
BREATHE
#3
BENNY'S DISPATCH
#4
IT WON'T BE LONG NOW
#5
INÚTIL
#6
NO ME DIGA
#7
96.000
#8
PACIENCIA Y FE
#9
WHEN YOU' RE HOME
#10
PIRAGUA & PIRAGÜITA
#11
THE CLUB
#12
BLACKOUT
ENTREACT

PIRAGUA (Reprise)
ACT 2
#1
ENOUGH

#2
HUNDREDS OF STORIES
#3
CARNAVAL DEL BARRIO
#4
ATENCIÓN
#5
ALABANZA
#6
EVERYTHING I KNOW
#7
CHAMPAGNE
#8
WHEN THE SUN GOES DOWN
#9
FINALE